Lionel Messi picked up a record 7th Ballon d'Or at a glitzy ceremony in Paris this week – once again pipping a famous Portuguese to the title – but the "World's Best Player" can count himself lucky that Jota only made the move to Celtic late this summer, else things might have been very different!
We're making this statement with our tongue firmly in our cheek here (well, mostly!) but there's no doubting the talent the young Portuguese winger has and the future he may go on to have in the game.
Whether that's at Celtic or elsewhere remains to be seen but his importance to Ange Postecoglou's team at this moment in time is unquestionable and he's at the very heart of all good things we do.
Celtic were deemed to have pulled off something of a coup when they announced the loan signing of Filipe Jota (alongside Cameron Carter-Vickers and Georgios Giakoumakis) on the last day of the summer transfer window.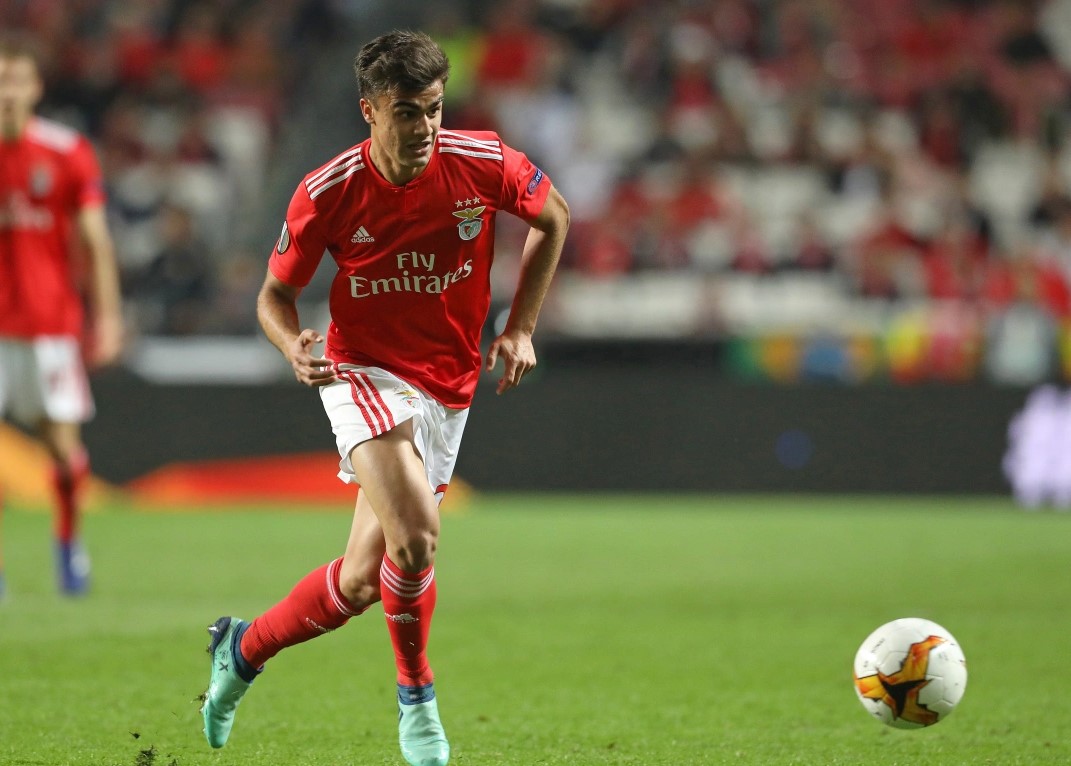 Seemingly surplus to requirements at Benfica, he spent last season on loan at La Liga side Real Valladolid in what turned out to be a disappointing spell for all parties. The then 21 year old Jota making just 17 appearances and returning only 1 goal during a season which ultimately seen the Spaniards relegated.
For easy comparison he's now also played 17 games for Celtic, but the stark difference being the 8 goals, 6 assists, and numerous bottles of Man of the Match champagne he's accumulated along the way.
It's become a cliché in football that certain players just suit certain teams.
However with the style of football that Postecoglou demands of his players, in addition to the adulation that pours down on him from the stands at Celtic Park then it's not being too dramatic to say that Jota and Celtic are a perfect match.
Speaking recently about how well he's settled into life at Celtic he said:
"For sure [it feels like home]. We are a new team, like 12 new team-mates, and we are just starting to get to know each other. Month after month, I think we are getting stronger, and start to be like a real family. Things are doing well, we just have to keep humble and work hard.

"We just have to believe in [Ange's] ideas. If we work as a team, if we listen to what he says, then everything will be better on the pitch. That's what we're looking to do."
With 5 goals in his last 5 games he's thriving under Ange Postecoglou and is a young man clearly enjoying his football.
The balanced approach of course would be for us fans to simply enjoy his talents for as long as we can – but then did following Celtic ever lead to balanced and rational thinking!
Beyond his season long commitment to Celtic it will then fall back to the money men at the respective clubs, as well as Jota's own representatives, to decide where the next step in his career will take him.
Giving the admiring glances he's sure to be getting from clubs across Europe following some recent dazzling displays then that just may take him out of our reaches.
That said, if we're successful in re-claiming the Scottish Premiership title this season then the lure of guaranteed Champions League football may just give the young winger something else to think about.
The chance to be a certain starter in European football's most elite tournament can be hard to come by.
In the meantime however, he can continue to pile the pressure on an aging Lionel Messi and who knows, he may one day be the latest Portuguese to have an eye on that particular prize since a certain Cristiano Ronaldo back in 2017!
Listen here to this week's episode of The Celtic Exchange Weekly where we discuss Jota's future as well as all the latest news from Celtic Park.